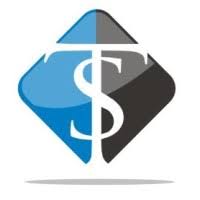 Some HR advice from our Partners, Tom Smyth & Associates
Close v Casuals Contacts
We would remind all REI members of the importance of ensuring their internal Covid documentation and training stresses the importance of social distancing and personal hygiene at work. Most members are now dealing with very real instances of positive tests and close contacts. It is critical that teams avoid unnecessary close contact and stick to their employers 'rules and policies' to protect themselves from being formally identified as a close contact of a positive case.Regularly seek up to date Information.
HPSC Isolation Quick Guide_Adults and Children from their 13th birthday
The above guide sheet from the Health Protection Surveillance Centre (www.hpsc.ie) to alert members to the responsibilities they and their team have in certain circumstances. We would advise you also visit www.hse.ie. This sheet is accurate as of the 7th October but we encourage all members to continuously check for the latest up to date revisions.
TSA Covid
COVID-19 Pandemic_HR Considerations for Employers_TSA_

We launched this publication earlier this year containing HR and Employment Law information pertinent to the times we are in. We are happy to share this with all REI members. We are happy to discuss any queries members have via our REI phone support agreement on 021 4634154
WRC Templates
As outlined during our recent webinar for REI members, Workplace Relations Inspectors are visiting many workplaces to conduct spot checks on Covid safety measures but also employment terms. The WRC have produced a book of templates (see below), attached, primarily for the SME sector to use but it also enables larger organisations to benchmark their systems and records to ensure that should they call into your business, you will have the information to hand to prove compliance with employment legislation.
WRC Record Log