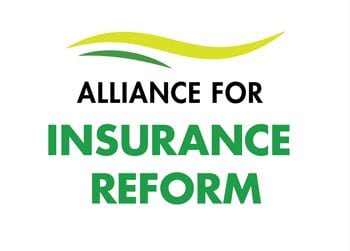 Today's announcement that the Minister for Justice Charlie Flanagan has asked the Chief Justice to create simple rules to force through rapid reductions in awards for soft-tissue injuries such as whiplash has been welcomed by Retail Excellence and the Alliance for Insurance Reform.
Commenting on the announcement, Bryan Rankin, Head of Public Policy & Communications at Retail Excellence said "we very much welcome the announcement today from Minister Flanagan that he has requested Chief Justice Frank Clarke to establish a committee to examine soft-tissue injury awards. Ireland's current awarding system is broken. Compensation for soft tissue damage is, in some cases, 4.4 times higher than payouts for similar injuries in the UK and this is feeding a growing and unsustainable claims culture in Ireland." 
The Personal Injury Assessment Board's next set of guidelines known as the 'book of quantum', which sets awards for such injuries, is due later this year.  
"The cost of doing business in Ireland has risen substantially over the past number of years and unfortunately many businesses are struggling to make ends meet. This is yet another positive development as we fight for our membership against a culture of fraudulent claims and unfair, high public liability premiums. We are now calling on government to establish a dedicated Garda Insurance Fraud Unit. This twin approach could change the claims landscape in Ireland dramatically." 
"Unfortunately, the social fabric of Ireland is under threat by spiraling insurance premiums as referenced by chairperson of our Oireachtas cross party committee on retail, Dara Calleary TD in the Dáil this week. Deputy Calleary cited 75 community festivals which were forced to abandon plans due to exorbitant insurance costs." Mr. Rankin concluded.
Retail Excellence is a member of The Alliance for Insurance Reform which brings together 24 civic and business organisations from across Ireland, representing over 36,000 members, 639,000 employees and 43,000 volunteers, highlighting the negative impact of persistently high premiums and calling for real action to tackle the issue.
ENDS
Contact: Bryan Rankin | bryan.rankin@retailexcellence.ie | Tel: 065 6846927